Fence Installation & Repair
Fence Contractor Fenton MO
L&M Exteriors: trusted fence contractors in Arnold, Oakville, Mehlville, Concord, Sappington, Lemay, Sunset Hills, Valley Park, Manchester, Murphy, Ballwin, and neighboring towns.
L&M Exteriors is your reputable fence installation and repair service provider in Missouri. We believe that a durable and aesthetically pleasing fence is essential for your residential or commercial property, and our range of top-quality fencing solutions is created to meet your specific needs. Our team of experienced fencing professionals is committed to delivering exceptional service and workmanship, ensuring that your fencing project is a success. Interested? Call us today at 314-988-3001. We offer a range of fencing installation services.
Wood Fence Installation Oakville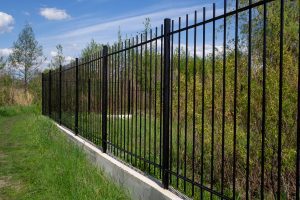 Wood fencing is a classic option for homeowners who want a traditional look with natural appeal. At L&M Exteriors, we provide a variety of wood fencing options, including picket, split-rail, and privacy fences.
Vinyl Fences Installed Mehlville
Vinyl fencing is a low-maintenance and durable option for property owners who want the look of a traditional fence without the maintenance requirements. Our team of professionals can help you choose the right vinyl fencing option for your property.
Chain Link Fence Builder Concord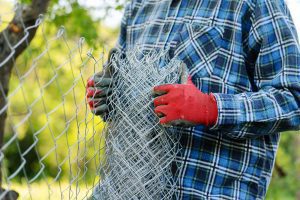 Chain link fencing is a cost-effective and practical option for homeowners who prioritize security on their residential or commercial property. You may choose from a variety of chain link fence options, including galvanized and vinyl-coated fences.
Wrought Iron Fences Sappington
Iron fencing is an elegant and sophisticated option that can add value and curb appeal to your property. You may choose wrought iron and aluminum, depending on your requirements. Proper maintenance and repair are also necessary for your fence's longevity. Here's what you can get from L&M Exteriors.
Get a New Fence in Missouri!
Fence Post Replacement Kirkwood
If your fence posts are already damaged or rotting, we can replace them to ensure the structural integrity of your fence.
Board or Picket Replacement Valley Park
Damaged fence boards and pickets? We can replace them to improve the overall aesthetics and functionality of your fence.
Gate Repair Manchester
If your fence gate is not functioning properly, we can repair it so it opens and closes smoothly and securely.
Why Hire L&M Exteriors for your Fence?
At L&M Exteriors, we aim for exceptional service and workmanship all the time. Our fence contractors have several years of experience in fence installation and repair, and they are equipped to handle any type of fencing project. If you hire our team, you can guarantee that we only use the best fencing materials from reputable manufacturers in the industry. Above all, we prioritize customer satisfaction.
Get a Free Quote on a New Fence
If you have requirements for fence installation or fence repair, contact L&M Exteriors today. We are ready to help you with all of your fencing needs. Get free estimates or free consultations. Send a message or call us at 314-988-3001 so we can understand your requirements.