Commercial Roofing Fenton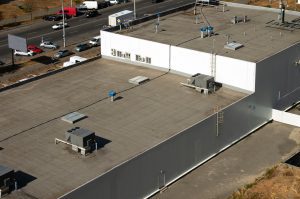 L&M Exteriors provides high quality commercial roofing services for customers in Arnold, Oakville, Mehlville, Concord, Lemay, Sunset Hills, Webster Groves, Manchester, Ellisville, High Ridge, and nearby locations.
Commercial Roof Repair Ellisville
Working on any roof can be daunting. But that's a task our roofing experts at L&M Exteriors can do with ease. We are your premier commercial roofing services provider in Fenton, Arnold, Oakville, Mehlville, Concord, Sappington, Lemay, Sunset Hills, Webster Groves, Kirkwood, Valley Park, Manchester, Murphy, Ballwin, Ellisville, High Ridge, and nearby locations. Your commercial property is a significant investment, and having a durable, well-installed roof is a must to protect your asset. Our commercial roofing services are created to meet your specific needs. If you need high quality roofing solutions, call us today at 314-988-3001. We handle TPO, EPDM, PVC, and modified bitumen commercial and industrial roofs.
TPO & Flat Roof Installation Oakville
At L&M Exteriors, our goal is to always provide exceptional customer service and workmanship with every commercial roofing project we work on. We have a team of experienced and skilled commercial roofers who will work closely with you every step of the way. From choosing the right materials to providing aftercare services, you can always reach out to us. It will be a hassle-free commercial roofing experience if you hire our services.
EPDM Roofing Valley Park
Look no further for the best commercial roofers. L&M Exteriors is committed to the very best in service and quality craftsmanship. We can handle any sized job, from strip malls to restaurants to office buildings to commercial warehouses. L&M Exteriors handles all manner of high quality roof materials and products.
PVC Roof Installations Kirkwood
Our team of experts can help if you need a new commercial roof on your property. We take pride in using only the best quality materials and methods to ensure that your new roof is durable and can withstand the toughest weather conditions. You can guarantee that our commercial roofing contractors will work with you to determine the solution. We also manage your expectations by providing detailed estimates and a timeline for the project.
Commercial Roof Repairs Arnold
Commercial roofs are bound to experience wear and tear over time. That's why our team of experienced roofers is equipped to handle any commercial roof repair. From small leaks to major damage, we'll work quickly and efficiently to get your commercial roof back in top condition. The last thing we want is to disrupt your daily routine, which may affect your business' productivity.
Industrial Roof Coatings Lemay
Roof coatings are an excellent way to extend the life of your commercial roof, as they provide an added layer of protection against UV rays and extreme weather conditions. Our team can help you determine the best type of roof coating for your commercial property and offer a professional application for maximum effectiveness.
Outstanding Commercial Roof Company in Fenton
Rubber Membrane Roofing Webster Grove
Regular roof maintenance is essential for the longevity and performance of your commercial roof. To ensure that your commercial roof is in good condition, find the right team that offers a range of roof maintenance services, including inspections, cleanings, and repairs. At L&M Exteriors, we can do it all for you. Just give us a call at 314-988-3001.
Why Hire L&M Exteriors for Commercial Roofing
Choosing the right contractor is crucial to the success of your roofing project. At L&M Exteriors, that's what we always strive for. Our team of expert commercial roofers has years of experience and training, giving our clients the right skills to handle all commercial roofing projects. Additionally, we use only the top recommended commercial roofing materials from the most trusted manufacturers in the industry. And lastly, we value our customers' needs and satisfaction.
Schedule a Free Consultation
In need of a new commercial roof, roof repair, roof coating, or roof maintenance? Contact L&M Exteriors today at 314-988-3001. Our commercial roofers are here to help with all of your commercial roofing needs. Free estimates. Free consultations.