Roofing Contractor Fenton MO
Welcome to L&M Exteriors! We are an exterior construction company in Fenton, MO that handles Residential Roofing, Commercial Roofing, Fence Installation, Fence Repair, Siding Installation, Siding Repair, Soffit Installation, Soffit Repair, Fascia Installation, and Fascia Repair. We are professional Roofers, Fence Pros, and experienced Siding installers.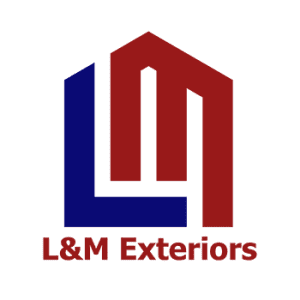 As a homeowner, it's important to keep your roof in good condition to ensure that your property and your family are safe and comfortable. A professional residential roofing contractor can help you if you need roof installation, repairs, or replacements. At L&M Exteriors, we offer homeowners in the Fenton area and nearby locations high-quality residential roofing services. Reach out to us today at 314-988-3001.
Keeping your roof in excellent shape is a top priority for any business owner who cares about their investment and the security of their staff and customers. You may do this with the help of a skilled commercial roofing contractor. L&M Exteriors is an industry leader in the repair, replacement, and installation of commercial roofing materials, including TPO, PVC, and EPDM for local companies in Kirkwood and nearby areas. Call us at 314-988-3001.
Quality Exterior Construction Services
Roof Repair Fenton MO
L&M Exteriors is your best source for residential roofing, commercial roofing, fences, siding, and soffits & fascia installation and repair. We offer services in Fenton, Arnold, Oakville, Mehlville, Concord, Sappington, Lemay, Sunset Hills, Webster Groves, Kirkwood, Valley Park, Manchester, Murphy, Ballwin, Ellisville, High Ridge, and surrounding areas. Our group of highly skilled and experienced contractors works hard to provide high-quality services to both residential and commercial properties. Need any of our services? Give us a call at 314-988-3001.
Best Roofers Sappington, Sunset Hills
Here at L&M Exteriors, we understand the importance of having a strong and reliable roof over your head all throughout the year. We offer a comprehensive range of roofing services, from emergency roofing services and repairs, hail damage repair, insurance claims, maintenance to full installations and replacements—you name it, we can do it.
New Roof Installation, Roofing Replacement Eureka, Town and Country
Our team has years of experience working with a variety of roofing materials, including asphalt shingles, TPO, EPDM, and PVC commercial roofing. We are also equipped to handle emergency roofing situations, providing prompt and professional service to ensure the safety and security of your property.
Hail Damage Repair Chesterfield, Arnold
We have built a solid reputation as High Ridge's go-to roofing company among local residents and commercial buildings. Our professional roofing team always strives to go above and beyond for our clients.
When it comes to roof repair, roof replacement, roof installation, or even skylight installation, you can trust that our qualified and insured roofing professionals will use only the best technologies and methods to finish the job. We have invested in cutting-edge equipment, and we partner with top manufacturers to ensure that your roof will last for a long time.
Roof Replacement in Fenton MO
Fence Contractors Fenton, Town and Country, Chesterfield
At L&M Exteriors, we know that fences are a big investment that requires regular care. This is why we recommend scheduling regular fence maintenance to ensure that your fence is in good shape. Our services also help prolong your fence's useful life. Call us now at 314-988-3001 and book a schedule.
Vinyl Fencing
Having a sturdy fence around your home is a great way to protect your loved ones, pets, and possessions from intruders. A well-built fence may do wonders for the aesthetic value of your home, and there are a wide variety of designs and materials to choose from. Give your property a better appearance today. Call us now at 314-988-3001.
Aluminum Fencing
At L&M Exteriors, we are committed to providing our customers with the highest level of satisfaction with our custom fencing solutions and other services. We offer a warranty on our services, giving you peace of mind. Our expert fencing contractors have flexible schedules, so they can work at your most convenient time.
Wrought Iron Fences
At L&M Exteriors, we guarantee that our contractors have the experience and expertise. We have the right professionals handling roofing, fencing, and siding services, so you can expect expert quality all the time. We have built credibility in the industry by providing quality work, outstanding customer service, and a positive experience.
Cedar Privacy Fence Installation
When you hire L&M Exteriors, we'll carefully evaluate your situation and provide you with an accurate quote for the required services. We'll get the job done efficiently, with the least possible impact on your daily routine. You can guarantee that your property is in safe hands every single time. Call us today at 314-988-3001.
Quality Products
L&M Exteriors uses only the highest quality products on every project. LP Fiber Cement Siding, GAF Roofing materials and more.
Licensed & Insured
L&M Exteriors is a licensed roofing contractor with insurance, and we are happy to provide paperwork to you for your records.
Built to Code
L&M Exteriors handles every project according to in-line with local laws, codes, and ordinances. 
Free Quotes
L&M Exteriors is happy to provide Free Quotes for any service. Roofing, fencing, siding, soffits, fascia and more.
Protect Your Property
L&M Exteriors provides the highest quality contractor services in Fenton to protect your investment with high quality construction.
Contact Us
If we can help you with a Free Quote for Roofing, Siding, Fencing, Soffits or Fascia, please give us a call at 314-988-3001.
Five-Star Roofing Company Fenton MO
Michael Sparks
2023-05-30
We've used them for 3 jobs so far (fence removal, siding repair, and roof repair) and were happy with each one of them. Very easy to work with and amazingly responsive.
Roof was done fast and cleaned up.
I am very happy with my new roof. Very fast responsive time. We had a tree fall in our home. I was so happy that they made sure to I didn't have more damaged to my home while waiting for repairs. If I have any problems again or know someone who needs to roof repair. I definitely recommend L&M exteriors.