Veteran-Owned Small Business
L&M Exteriors is a Veteran-Owned small business in Fenton, MO. We are licensed contractors who provide professional roofing, siding, and fencing services.
L&M Exteriors is headquartered in Fenton, MO. We love living and working the community of Fenton, and are very happy to have an established business here.
Exterior Construction Professionals
At L&M Exteriors we value hard work, superior quality service, and the utilization of the highest quality building materials. Whether you hire us to build a roof, fix a roof leak, install a fence, replace siding, soffits, fascia or something else, rest assured your project will be handled according to our rigorously high standards of quality.
If we can help you with a Roofing Project, Siding or Fencing project please give our friendly staff a call today at 314-988-3001. We thank you so much for your interest in L&M Exteriors, and we look forward to serving you!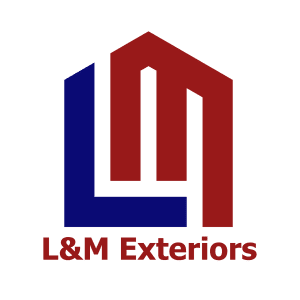 L&M Exteriors - Professional Contractor in Fenton MO
Staff
L&M Exteriors connects you with our stellar team of professional contractors and designers whose goal is to give you the very best service possible.
Mac Cullen
Owner, Licensed Contractor
mac@lmexteriors.com
Tony Polizzi
Contractor
tony@lmexteriors.com